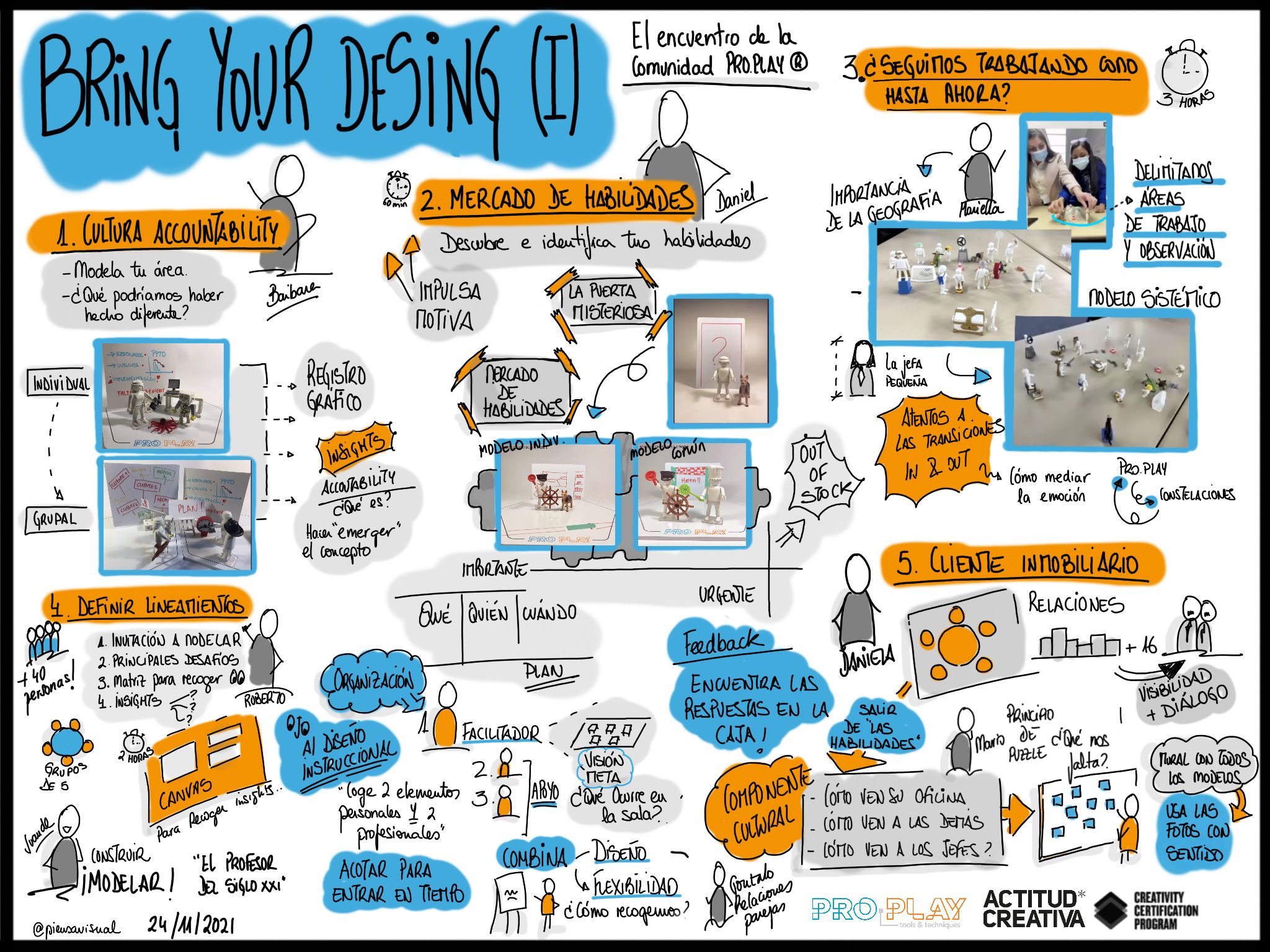 Yesterday 25 Pro.Play Method for PLAYMOBIL pro Certified Facilitators connected from New York to Chile, to share the designs they were working on for their future sessions, in the first edition of Bring Your Design.
It was a fantastic meeting, full of generosity, super valuable feedbacks and interesting reflections.
The Pro.Play community seeks to generate collective intelligence in a collaborative environment where the protagonists are the members who are applying these techniques in diverse environments.
I can only be happy and grateful to the incredible community that has participated in this event.
Special thanks to the Facilitators who brought their designs to this first session and also to all those who participated and gave super valuable feedback.
Thanks to the wonderful Visual Facilitation of Barbara Quiros you can see a summary of some of the designs they brought to the sessions to share with the community.
This is the first of many events and news that we will be telling you about!
Bring Your Design is coming back in January! And you… Are you ready to play like a Pro?